Food waste management system
In commercial and industrial kitchen areas, storing food waste in open garbage bins is unhygienic and can result in contamination. Food waste starts to rot quickly, generating strong odors and even toxic corrosive gases. It should not be stored in gray wastewater tanks or fed into a conventional wastewater treatment system. With the Bvac Food Waste System, waste is processed and transported in an enclosed vacuum piping network to a dedicated holding tank that can be located away from food-preparation areas.
With vacuum drainage you benefit from a high degree of flexibility in terms of piping routing and layout. The macerated waste can then be treated at a biogas plant and used for energy production. The Bvac Food Waste System uses vacuum conveying technology. A double-action pump is used to create the vacuum and discharge the holding tank, greatly reducing the risk of blockages in the piping. The system uses small diameter (DN50–DN75) piping to transport waste from the feeding stations to the vacuum collection unit.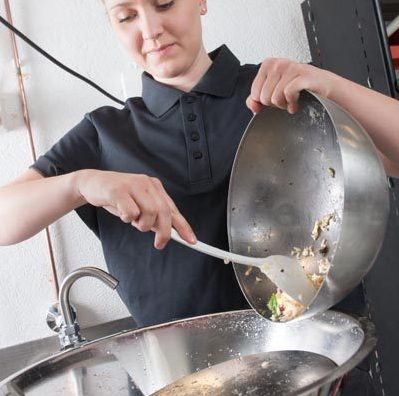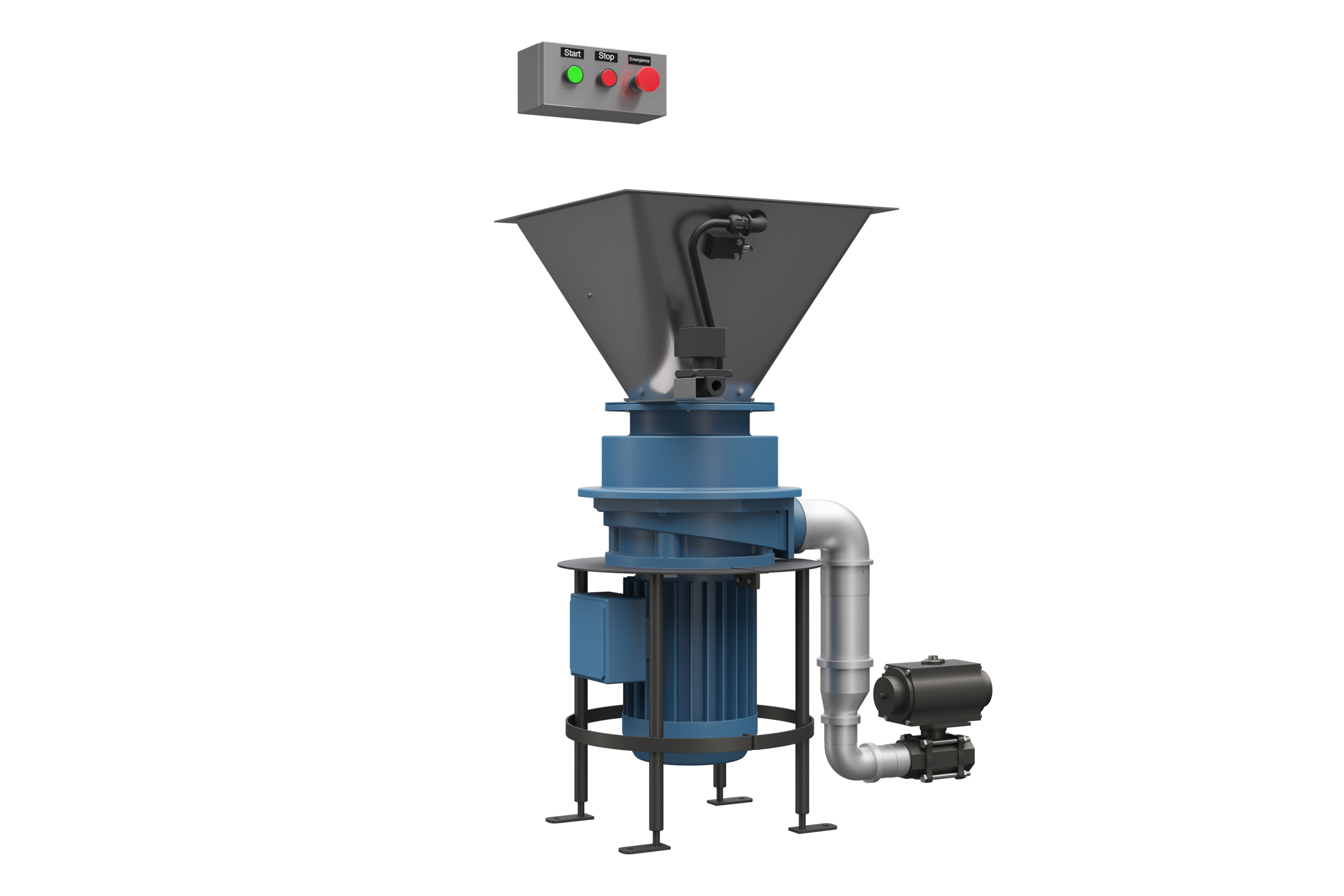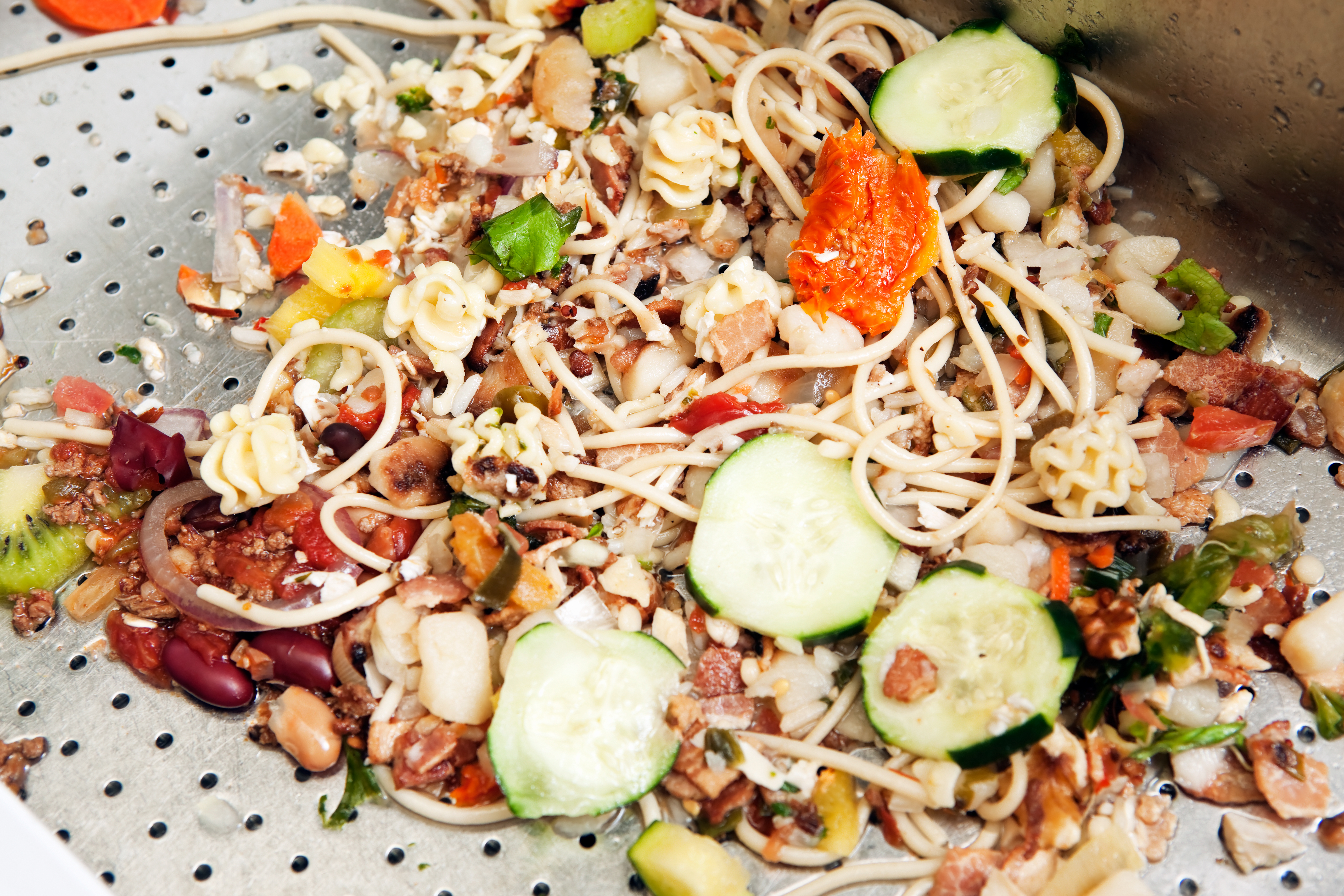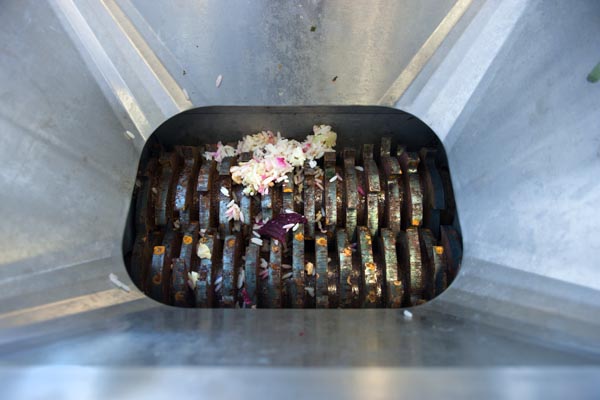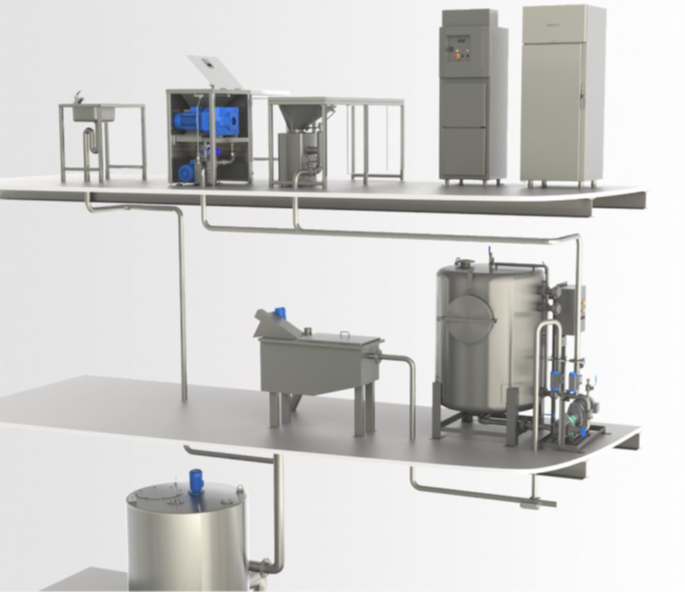 Benefits
Fully automatic operation
Highly efficient and reliable vacuum generation
Full/half flush to minimize water consumption
Electronic reporting system stores up to two years of waste data
Hygienic solution confines odors and contaminants
Avoids cross-contamination and simplifies waste streams in kitchens
Reduces risk of accidents related to waste handling, such as back injuries and slips
Saves space by eliminating the need for temporary waste storage in kitchens
Over 150 successful installations since 2006.
Bvac OWMS food waste collecting unit
The fully automatic Bvac collecting unit has a unique double-stage vacuum system, with a blower for air and a lobe pump for liquid. Remote control of discharge is possible from MAS or BMS. An alarm controlled by a pressure sensor alerts the user when there is a leak or blockage in the piping. The tank is equipped with an ultrasonic sensor system and mixer for high capacity.
Bvac food waste macerators LMU and shredders UMFS
Food waste generated in kitchen or manufacturing area is macerated and/or shredded in local feeding stations LMU and UMFS before being sucked into the vacuum piping.
The Bvac UMFS food waste shredder has a compact design that makes it easy to fit into small spaces. The shredder has an integrated LMU macerator unit and can shred all types of food waste including large bones and fish skin. The unit macerates food waste in an automatic two-stage process, with a single feeding station able to process up to 700 kg of food waste an hour. The shredder can easily be integrated into an existing gravity or vacuum system. The shredder, hopper, and stand are made of stainless steel for hygienic operation. The hopper is flushed through using two water nozzles, and the amount of water is adjustable to avoid too much or too little water disrupting the system. The shredder has an electronic overload control that reverses the system to clear the overload.
Bvac UKP6060 refrigerated compactor and URB refrigerated storage unit
The Bvac UKP6060 refrigerated compactor stores compacted waste securely in durable plastic bags. Depending on the type of waste being processed, the compactor can achieve a volume reduction of up to 90%. The built-in refrigeration unit keeps the stored waste at a constant temperature of 4 °C to prevent odors. The compactor is designed for installation in kitchen areas and is extremely quiet, safe to use, and easy to maintain.
The Bvac URB refrigerated storage unit can be used to store additional bags of compacted food waste. Its standard size corresponds to other kitchen equipment such as refrigerators.
Bvac UD100 dewatering unit
The Bvac UD100 is a patented solution for food waste dewatering that includes screening and separating food waste from sludge. The dewatered food waste is collected in a durable plastic sack. When placed in a refrigerated area, odors from the dewatering unit are minimized by its own ventilation system and the airtight collecting bag.